I hope that everybody had a wonderful holiday and is ready for an exciting new year! Because of the snow in Vancouver, I've decided to extend my stay in Mexico and will be performing one more show in Puerto Vallarta on January 12th at the El Rio BBQ. See the poster below for more information if you're into country music! I'll see my old friends (and some new friends) there on Thursday, January 12th! It's a fantastic outdoor venue right by the river here in Puerto Vallarta. Come and have a great time!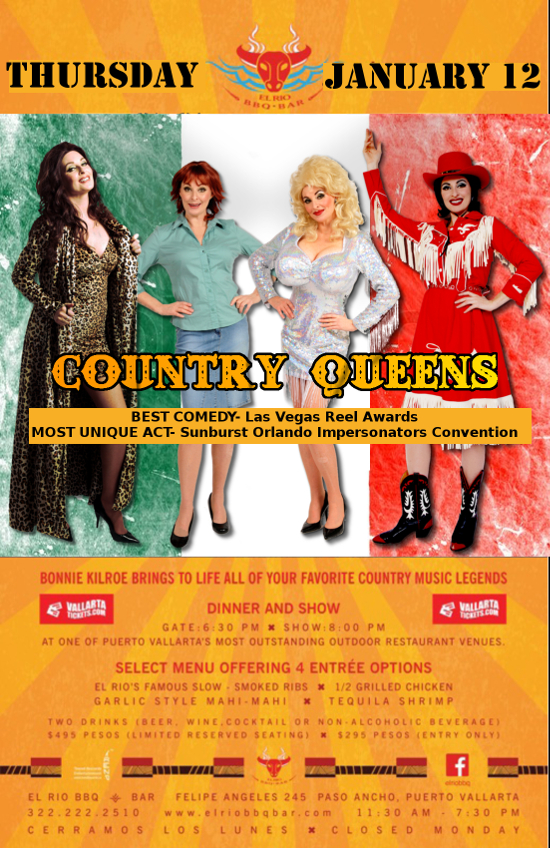 I have just one more private show before the new year and then it's off to Puerto Vallarta for some pre-Christmas fun and relaxation (and a couple of shows!). If you find yourself in the PV area between the 12th and 20th of December, have a look at my
calendar page
for show details.
I want to wish all of you a very Merry (and safe!) Christmas and a happy holiday season!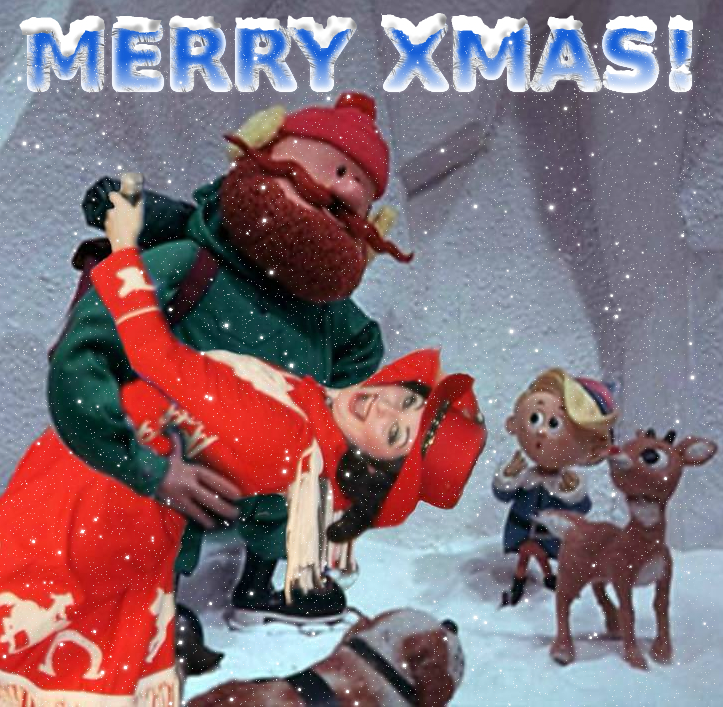 Last show of the Year! Gonna be SO MUCH FUN! New characters!....and Christmas cheer!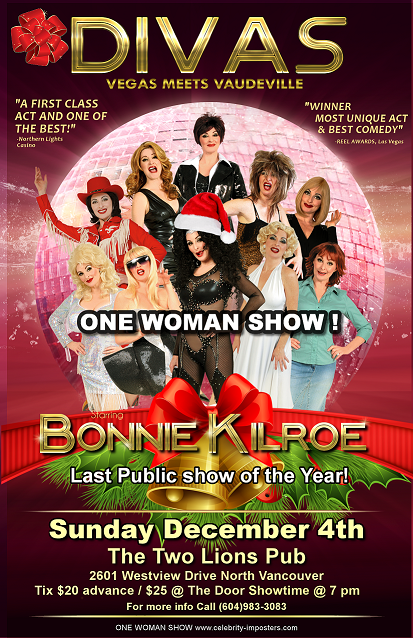 I had a couple of great shows in the Okanagan—Osoyoos and Kelowna— with fantastic audiences (and audience participation) for each show! Gail, from Kelowna, was one of the best Tina Turner dancers that I've had in a long time. Those moves, Gail!!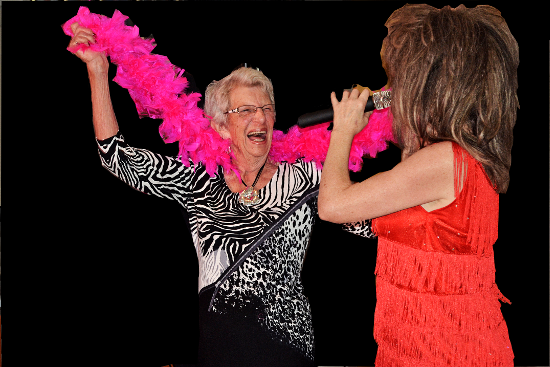 I always get excited when I sense that Halloween is just around the corner. You probably won't be surprised to learn that I loved dressing up in my Halloween costumes when I was a little girl.
Here I am dressed up Elvira, Mistress of the Dark! I'm Elvira for hire-a!