Bonnie Kilroe is a winner of the prestigious Bea Fogelman Award of Excellence.
(Click to read more about this!)
Bonnie has performed, and won awards, at the annual Las Vegas Reel Awards Tribute Artists' Convention many times in the past. In February of 2020, she was excited to be attending the Reel Awards once again, and was thrilled to have been chosen the winner of this year's Country's Hottest Hitter Award for her tribute to Patsy Cline. The music of Patsy has always been near and dear to Bonnie's heart and she couldn't be happier to have received such a prestigious award for her tribute to the late, great Patsy Cline.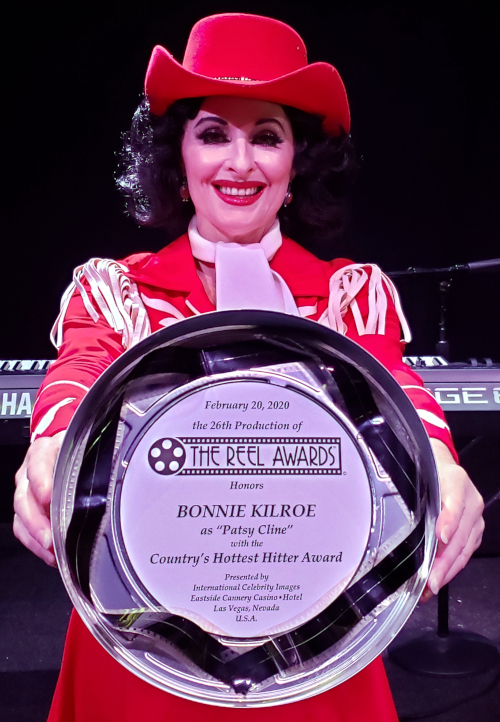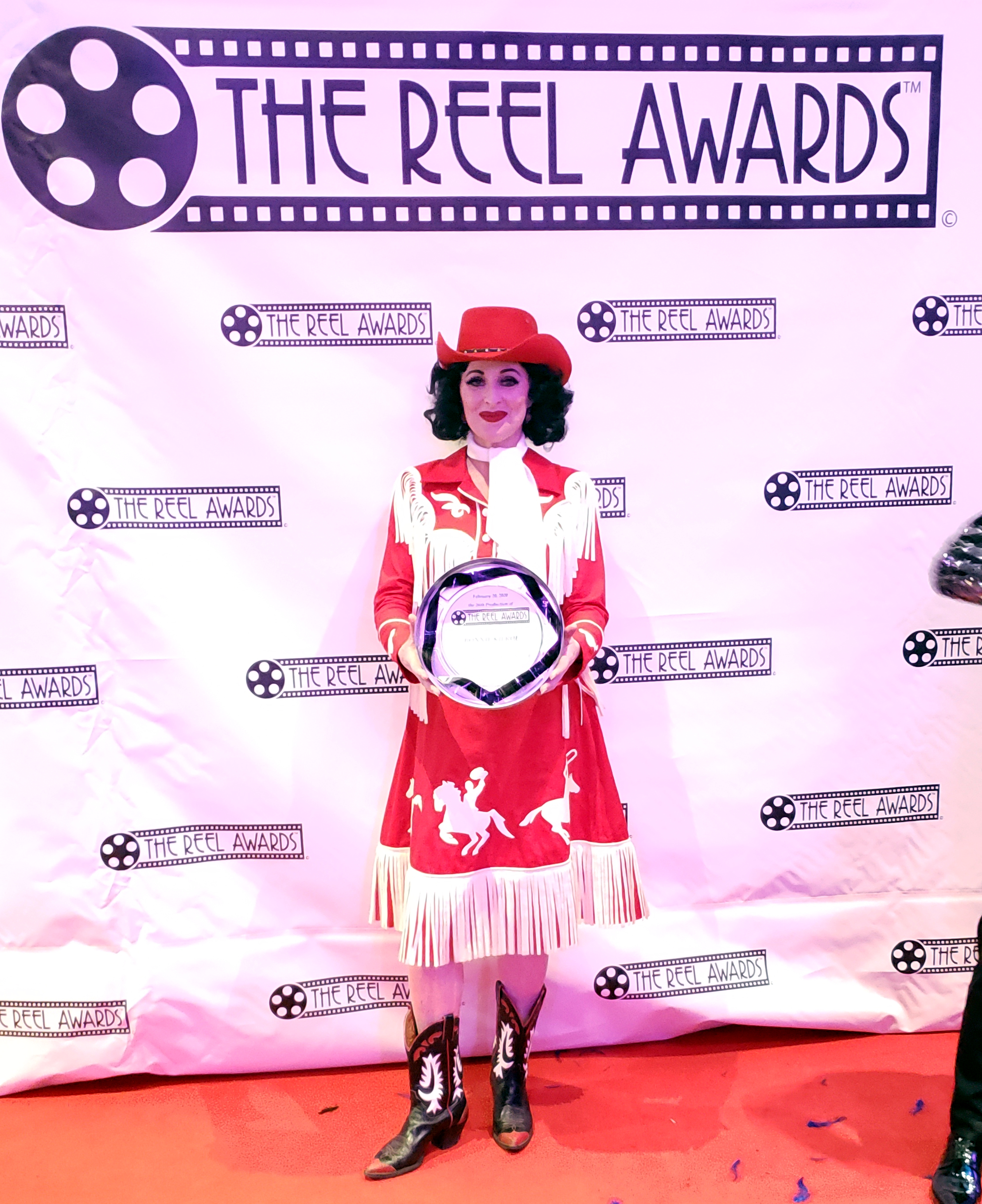 UPCOMING SHOWS
Date
Location
February 26
Edmonton, AB
February 28
Fort Saskatchewan, AB
February 29
Evansburg, AB
March 7
Spruce Grove, AB
March 8
Wabasca-Desmarais, AB
March 14
Tsawwassen, BC
March 20
Williams Lake, BC
March 21
Quesnel, BC
March 22
Prince George, BC
May 9
Chilliwack, BC (Mother's Day!)
Click here for more information!
Welcome to the home page of the multi-talented and award-winning entertainer Bonnie Kilroe's Celebrity Imposters website! You may find it hard to believe, but every single character on this website is brought to life by Bonnie herself! You'll be able to find all of the information you seek and need in order to understand what kinds of shows and performances Bonnie is able to deliver.
To see a schedule of upcoming show dates, either click the calendar link in the grey menu bar above, or click
here
.
The drop-down menu bar above has a direct link to every page of this website. You can click on the Shows Menu link for an overview of the many different shows Bonnie has to offer, or select one of the drop-down choices to go directly to a specific show. There are areas of this website dedicated to displaying character descriptions (with slideshows) and character photos and videos. This website also has areas devoted to client testimonials and press and media coverage of Bonnie and her performances.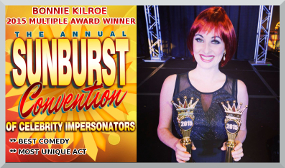 The top of every page has links to Bonnie's Facebook page, YouTube page and Twitter account (though we've also put those links to the right here on the home page). So, if you're interested in perusing those media sources and/or contacting Bonnie via these sources, click on the appropriate links at the top of the page. If you have any comments or questions, just want to say "hi" (or "howdy"), or you've seen one of Bonnie's shows and want to let others know about how great it was then please leave a message for Bonnie at the
contact page
.
Enjoy the site and Bonnie's shows!