---
Hi again, everyone! I've got a couple of shows coming up with a band. Since I'm usually performing my shows alone, it's always a nice change of pace and really enjoyable to work with a band, and the one I've got is a great group of professional musicians and even better people. I'll be performing my Patsy Cline tribute show with live band on Friday evening, August 23rd at the Chief Sepass Theatre in Fort Langley, BC. Click on the image below for more information and to purchase tickets.

Then, the next afternoon—Saturday, August 24th—the band members and I will be making our way up the Coquihalla highway to stunning mountain resort of Sun Peaks, about 45 minutes northeast of Kamloops. There, I will be taking part in the really fun 10th annual Retro Weekend. We'll be on from 2:00-3:30 PM performing my Rock Chicks—80s Ladies show. It should be fun. Click the image below for more info. All of the performances during Sun Peaks Retro Weekend are free to the public and held at their stunning mountianside stage.

See you there!




20 May 2019—Gambier Island, and Hello Dolly!
It's been a relatively busy spring and I have just returned from a unique gig, which took place on Gambier Island in British Columbia's Howe Sound. Cher and Patsy Cline showed up to make the yachters' celebration a bit more fun. The group had so much fun that Cher (and someone else) will be heading back to the Thunderbird Yacht Club in the fall. See you then, club members!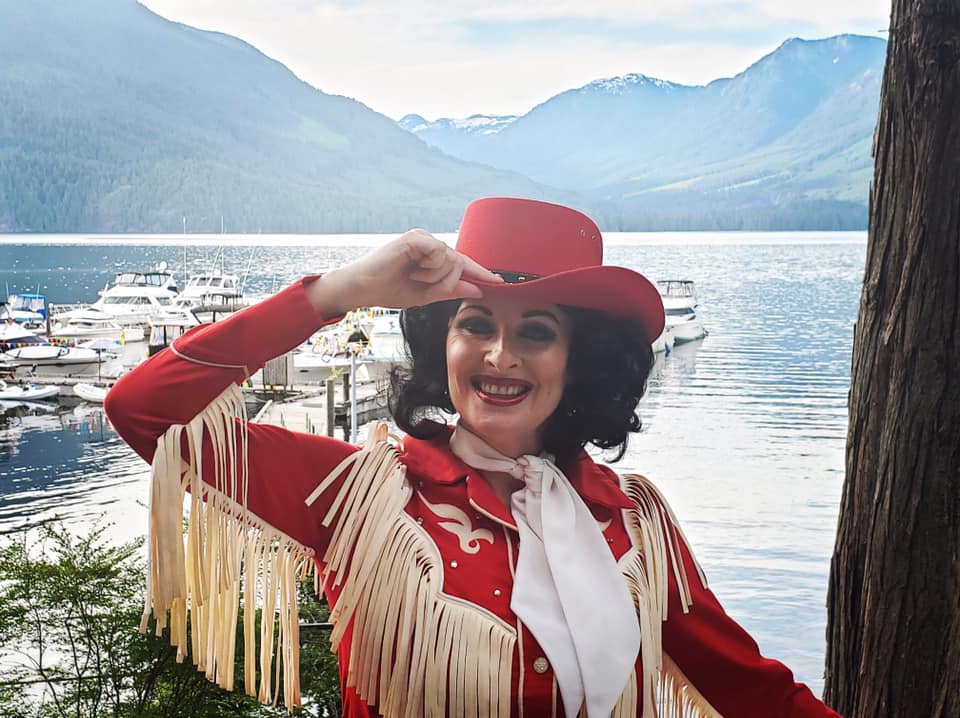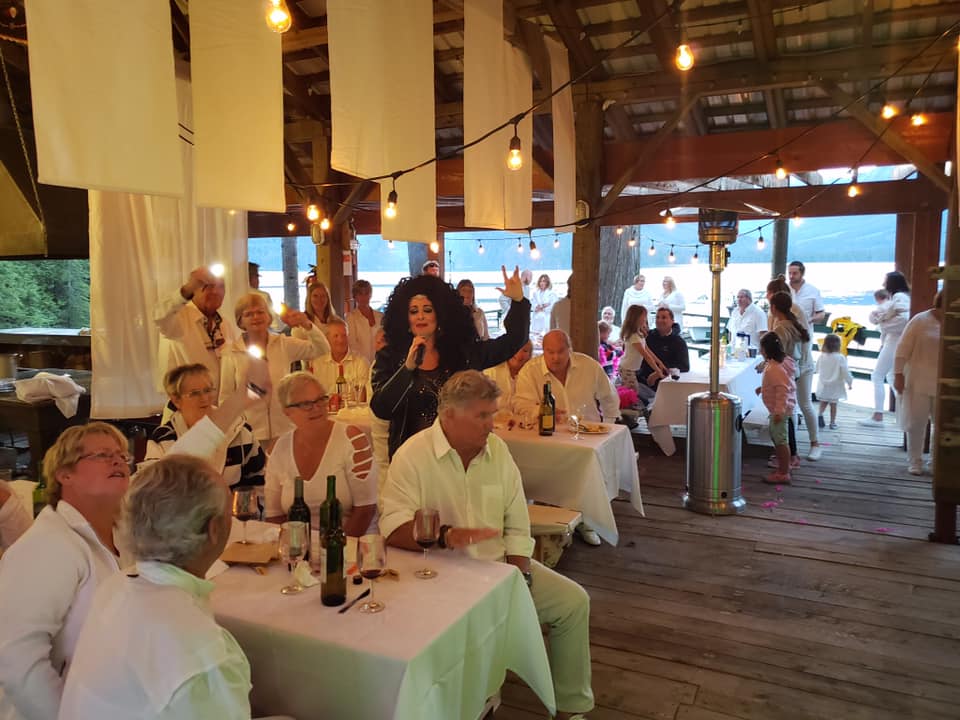 I also had the privilege of trying out my new Bette Midler outfit, which I wore to surprise someone on their birthday while singing the title song from the Broadway musical "Hello, Dolly!" It was a lot of fun for all involved.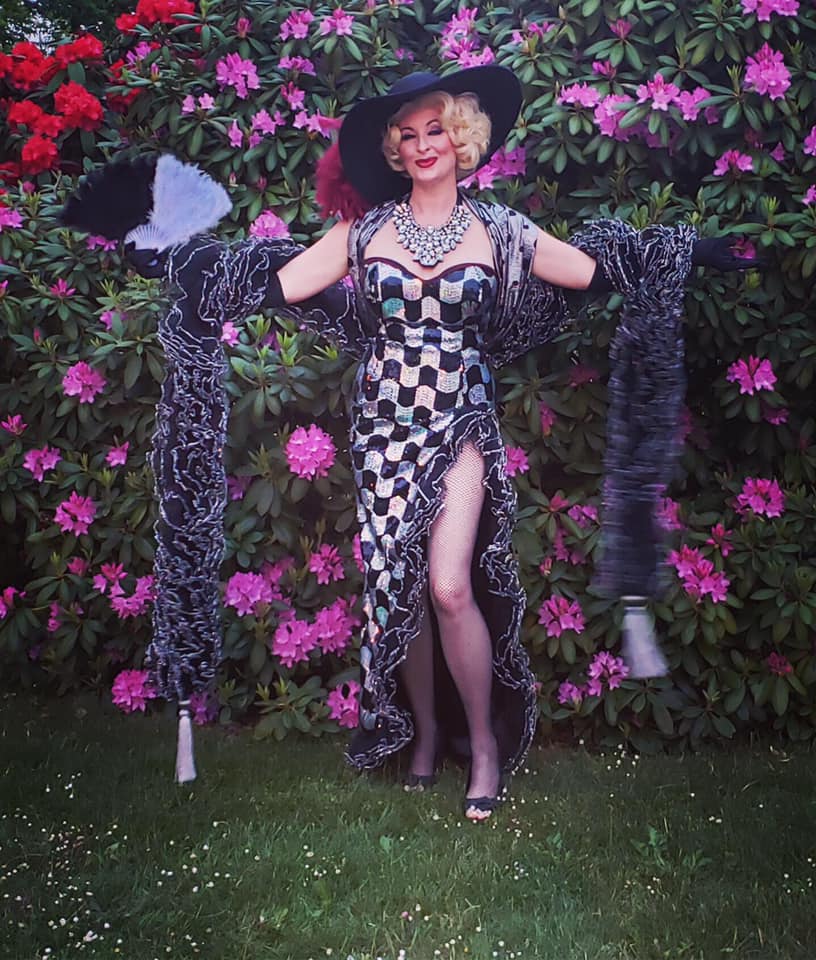 5 March 2019—Shows in central BC!
I'm excited to be heading up to the Prince George, and surrounding, area for shows on the weekend of March 8th through 10th. I'll be performing my DIVAS: Vegas meets Vaudeville show in Prince George on Friday, March 8th, and in Mckenzie on Saturday, March 9th. Then we'll be off to Quesnel, BC for the Patsy Cline tribue show on Sunday, March 10th.
So, if you live in any of these cities (or close enough to get there) please come on out. I guarantee that you'll be entertained and enjoy a brand of entertainment that is unique. For more informatiopn regarding show times, venues, and tickets, please click on
this link
for my calendar page.
I hope to see you there!
10 January 2019—Shows in Mexico!
Hola, everyone! I'm here in the beautiful (and hot and sunny) city of Puerto Vallarta, Mexico, where I'll be mixing a bit of pleasure with work. I've got a few shows booked at the Palm Cabaret in the old part of town, where I'll be performing my Country Queens show. Click
here
for more information about the show and to find out about the Palm Cabaret itself.
Come out and enjoy your country music with your cervezas and margaritas! I'll be off to Ajijic (a beautiful resort between Puerto Vallarta and Guadalajara) in late January to perform Country Queens as well. Have a look at the
calendar
page on this website for more information about show dates and times.
I hope to see some of you there!