Oopsy-daisy!!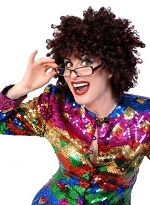 Well, there seems to be something crazy going on! We're sorry that you have landed on this page, but it seems as though you were trying to get to a page that doesn't currently exist. You have either entered the URL (website address) information incorrectly, or the page URL has been modified since your last visit. Please refresh your browser window and that might work.

If not, please either check that you have entered the URL correctly or go to the home page—click here—and access the desired page from there. (Make sure that you change your bookmark to the appropriate functioning page also.) If you are still unable to access the desired page, please contact Bonnie by clicking here!

Thank you and enjoy the site, and we hope to see you at one of Bonnie's upcoming shows!